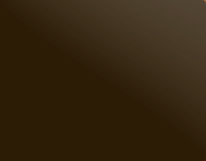 Looking for a place to relax, take in the fresh smell of pine and enjoy some time away from your busy life? Well look no further. Located on Beautiful Blue South Lake Tahoe, Lake View at Tahoe Rentals is your perfect get away!

With a majestic view, we are conveniently located on the shoreline at South Lake Tahoe. Heavenly Village, with it's wonderful skiing, gondola, shops/restaurants and Nevada Casinos is just a 5-minute drive away. Some of our favorite eateries and grocery stores are less than a 5-minute drive. Want to take a drive to Northshore and other neighboring towns? Tahoe City, Incline Village & Truckee are all within a 40 minute drive. Reno, Nevada is an hour away.

We hope that a stay with us will evoke both luxury and style and leave you wanting to return soon. We know that traveling can be stressful at times and our goal is to make your stay with us a memorable and comfortable one.

Please enjoy perusing this site to see how wonderful and special your vacation at Lake View at Tahoe Rentals can be. ENJOY!

For Reservations and Information please call 707-553-2437.

Lake View at Tahoe Rentals



Heavenly Valley

Ski Report


Listen to Our Plug on the Bob Pritchard Radio Show


Listen to Bob Pritchard World Renowned Business & Motivational Speaker on Tuesdays at 5pm PST